Lycra Grey Fabric
LYCRA is the Brand name of Spandex Fiber introduced by DUPONT, 1959. Lycra is a synthetic fiber made of polyurethane.
Balavigna Weaving Mills is also often referred as the "people of the Lycra". We have been weaving Lycra Grey Fabric since we started our operation in 1995.Lycra fabrics produced at Balavigna Weaving Mills is of different specialties like "Cotton Lycra Poplins", "Cotton Polyester Lycra Poplins", Cotton Nylon Lycra Twills, Cotton Modal Lycra stretch Satins, Cotton Tencel Lycra Poplin, Linen Lycra Dobbies, Bamboo Lycra Voils, Cotton Soybean Lycra Herring Bones and other Blends.
Balavigna Weaving Mills is also certified by INVISTA for Lycra Woven Fabrics in India.  
Send Enquiry
Applications
Lycra Fabric has the characteristic of being modeled into any form. This property of Lycra enables it be used across many industries.
Sportswear and lingerie - swimsuits, wetsuits, active wear, bras, legging, socks, underwear, sportswear, disco jeans, slacks and dance belts.
Also used in the manufacture of socks.
97% Cotton 3% Lycra - Poplins
| | | | | | | | | | |
| --- | --- | --- | --- | --- | --- | --- | --- | --- | --- |
| S.NO | WARP | WEFT | EPI | PPI | GREY WIDTH | GREY GSM | DYED WIDTH | DYED GSM | WEAVE |
| 1 | 60 C | 60 Lycra | 114 | 60 | 61" | .081 | 40" | 104 | 1/1 Plain |
| 2 | 50 C | 50 Lycra | 132 | 52 | 61" | .097 | 42" | 132 | 1/1 Plain |
| 3 | 50 C | 50 Lycra | 132 | 64 | 61" | .103 | 42" | 138 | 1/1 Plain |
| 4 | 50 C | 60 Lycra | 140 | 60 | 61" | .097 | 40" | 130 | 1/1 Plain |
| 5 | 50 C | 60 Lycra | 140 | 68 | 61" | .099 | 42" | 136 | 1/1 Plain |
| 6 | 50 C | 40 Lycra | 140 | 52 | 61" | .103 | 44" | 134 | 1/1 Plain |
| 7 | 40 C | 40 Lycra | 124 | 56 | 61" | .113 | 44" | 139 | 1/1 Jary Plain |
| 8 | 40 C | 40 Lycra | 124 | 72 | 61" | .123 | 46" | 163 | 1/1 Plain |
| 9 | 40 C | 40 Lycra | 124 | 56 | 61" | .113 | 44" | 142 | 1/1 Plain |
| 10 | 40 C | 40 Lycra | 124 | 52 | 61" | .110 | 44" | 140 | 1/1 Plain |
| 11 | 40 C | 40 Lycra | 124 | 48 | 61" | .108 | 43" | 130 | 1/1 Plain |
| 12 | 40 C | 40 Lycra | 104 | 72 | 61" | .111 | 42" | 141 | 1/1 Plain |
| 13 | 40 C | 40 Lycra | 140 | 64 | 61" | .124 | 48" | 144 | Continous Bobby |
| 14 | 40 C | 30 Lycra | 124 | 48 | 63" | .117 | 43" | 139 | 1/1 Plain |
| 15 | 40 C | 30 Lycra | 124 | 52 | 61" | .121 | 46" | 142 | 1/1 Plain |
| 16 | 40 C | 30 Lycra | 140 | 52 | 61" | .127 | 42" | 169 | Continous Dobby |
| 17 | 30 C | 30 Lycra | 76 | 56 | 61" | .111 | 48" | 143 | 1/1 Jary Plain |
| 18 | 30 C | 20 Slub Lycra | 76 | 56 | 61" | .137 | 48" | 146 | 1/1 Plain |
| 19 | 30 C | 30 Lycra | 124 | 64 | 61" | .158 | 46" | 176 | 3/1 Plain |
| 20 | 20 K | 30 Lycra | 68 | 64 | 61" | .136 | 40" | 202 | Dobby |
| 21 | 20 k | 30 Lycra | 108 | 56 | 61" | .122 | 46" | 190 | 1/1 Plain |
| 22 | 20 k | 30 Lycra | 108 | 56 | 61" | .122 | 46" | 255 | 3/1 Plain |
| 23 | 20 k | 16 Lycra | 108 | 48 | 61" | .208 | 46" | 240 | Continous Dobby |
| 24 | 20 k | 16 Lycra | 108 | 56 | 61" | .220 | 48" | 242 | Herring Bone |
| 25 | 20 k | 30 Lycra | 108 | 56 | 61" | .180 | 45" | 235 | Broken Twill |
| 26 | 16 k | 12 Lycra | 108 | 60 | 61" | .241 | 48" | 355 | Herring Bone |
| 27 | 10 OE | 20 Slub Lycra | 68 | 64 | 61" | .247 | 48" | 302 | 1/1 Plain |
| 28 | 8 OE+10 OE | 16 Lycra+ 330 Dtex | 56 | 56 | 61" | .266 | 46" | 302 | Twill |
| 29 | 2/40 C | 20 Lycra | 112 | 56 | 61" | .208 | 48" | 209 | 1/1 Plain |
| 30 | 2/40 C | 20 Lycra | 108 | 58 | 61" | .208 | 50" | 254 | Ribstop |
| 31 | 2/40 C | 30 Lycra | 112 | 56 | 61" | .185 | 48" | 234 | Bedford Card |
97% Cotton 3% Lycra - Satin Grey fabrics
| | | | | | | | | | |
| --- | --- | --- | --- | --- | --- | --- | --- | --- | --- |
| S.NO | WARP | WEFT | EPI | PPI | GREY WIDTH | GREY GSM | DYED WIDTH | DYED GSM | WEAVE |
| 1 | 20 K | 30 Lycra | 108 | 56 | 61" | .210 | 42" | 0.204 | 4/1 Satin |
| 2 | 30 C | 16 Lycra | 144 | 52 | 61" | .210 | 40" | 0.289 | 4/1 Satin |
| 3 | 40 C | 30 Lycra | 156 | 60 | 61" | .165 | 42" | 0.245 | 4/1 Satin |
| 4 | 40 C | 40 Lycra | 156 | 48 | 61" | .140 | 40" | 0.168 | 4/1 Satin |
| 5 | 50 C | 40 Lycra | 160 | 68 | 58" | .128 | 40" | 0.131 | 4/1 Satin |
| 6 | 50 C | 60 Lycra | 166 | 72 | 58" | .113 | 38" | 0.152 | 4/1 Satin |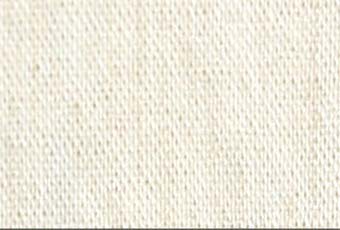 Cotton Nylon Lycra
60sC x 40/70d 114 x 72-56'' Nylon Lycra Plain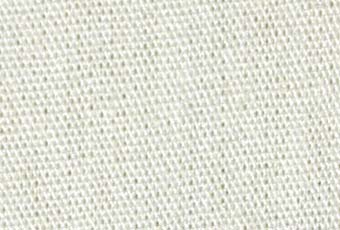 Polyester Cotton Lycra Blends
40sPC x 40sPC LY 124 x 56-61'' Lycra BFC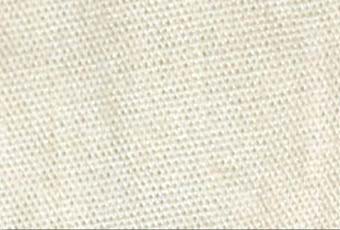 Cotton Polyster Filament Lycra
40sC x 40s/80d 124 x 56-61'' POLY Lycra Plain
50sC x 40/80d 140 x 72-61'' POLY Lycra Plain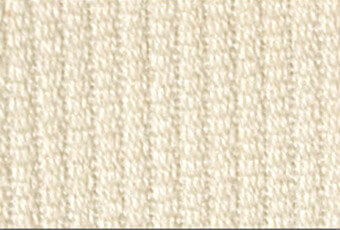 Cotton Lycra Bed Ford Card
20sK x 30sLY 108 x 56-61'' Lycra BFC
2/40s x 30sLY 112 x 56-61'' Lycra BFC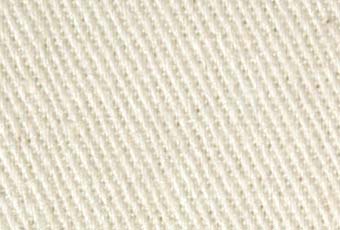 Cotton Lycra Drill
20sK x 16sLY 108 x 56-61'' Lycra Drill
20sK x 30sLY 108 x 56-61'' Lycra Drill
20sK x 30sLY 108 x 52-61'' Lycra Drill
30sK x 30sLY 124 x 64-61'' Lycra Drill
40sK x 40sLY 136 x 56-56'' Lycra Drill
40sK x 30sLY 136 x 56-61'' Lycra Drill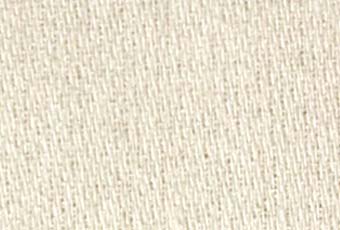 Cotton Lycra Satin
20sK x 10sLY 108 x 60-58''-60'' Lycra Satin
20sK x 16sLY 108 x 60-58''-60'' Lycra Satin
20sK x 20sLY 108 x 60-58''-60'' Lycra Satin
20sK x 30sLY 108 x 60-58''-60'' Lycra Satin
40sK x 30sLY 156 x 60-63'' Lycra Satin
40sK x 30sLY 156 x 68-63'' Lycra Satin
30sK x 16sLY 144 x 56-63'' Lycra Satin
50sK x 40sLY 160 x 68-61'' Lycra Satin
50sK x 40sLY 124 x 80-61'' Lycra Satin
30sK x 40sLY 156 x 60-61'' Lycra Satin
50sK x 60sLY 160 x 68-61'' Lycra Satin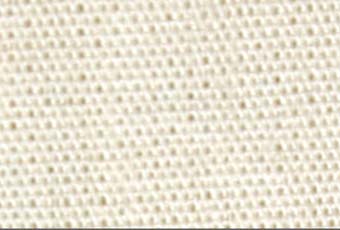 Cotton Lycra Poplins
40sC x 40sLY 124 x 48-61'' Lycra Plain
40sC x 40sLY 124 x 56-61'' Lycra Plain
40sC x 40sLY 124 x 58-61'' Lycra Plain
40sC x 40sLY 124 x 60-61'' Lycra Plain
40sC x 40sLY 124 x 64-61'' Lycra Plain
40sC x 40sLY 124 x 72-61'' Lycra Plain
40sC x 30sLY 124 x 48-63'' Lycra Plain
40sC x 30sLY 124 x 52-63'' Lycra Plain
50sC x 40sLY 140 x 52-61'' Lycra Plain
50sC x 50sLY 140 x 52-61'' Lycra Plain
50sC x 50sLY 140 x 64-61'' Lycra Plain
50sC x 60sLY 140 x 60-61'' Lycra Plain
50sC x 60sLY 140 x 68-61'' Lycra Plain
50sC x 60sLY 140 x 52-61'' Lycra Plain
60sC x 60sLY 114 x 60-56''-58'' Lycra Plain
20sC x 30sLY 108 x 56-61'' Lycra Plain
Send Business Enquiry