Yarns
From our group, we have started our own yarn agency division in the name of "Balavigna Yarn Division" where we are intending yarns for
Direct exports of Yarn / Fabrics to China, Bangladesh, South America & Iran
Inland corporates and domestic weavers in both weaving and knitting.
Our main activity is sourcing and supplying of different type of yarns. Thus bridging the gap between manufacturers and customers. We firmly believe in long term relationship with our suppliers and customers by providing sincere and prompt service. We lay special emphasis on price, quality and on time delivery. Our success is solely on our supplier's and our customer's success.
Our team possess sound knowledge in their individual are of specialization and offer the best quality service to the clients. Today "Balavigna Yarn Division" is very well known in the industry for sourcing yarn from domestic as well as International market. We are always keen to establish new relationship in textile industry, globally.
The products we source
100% Cotton
100% Polyster Spun and filament Yarn
100% Modal
100% Viscose Spun and filament Yarn
100% Acrylic Yarn
100% Organic Yarn
Cotton Lycra Core Spun Yarn
Nylon Lycra
BCI Cotton
100% Sorona Filament Yarns & Cotton Sorona Spun Yarn
Cotton / Coolmax Spun Yarn
Bamboo Spun Yarn
Fairtrade / BCI certified Yarn
Soybean Spun Yarn
100% Linen Yarn
Reyon
Tencel
Excel
Model
GOTS Certified Organic Cotton
Blend of all combinations and varieties like P/V, P/C, Modal Flex, Cotton Flex, etc.
Counts ranging from
O.E - 4 s to 20 s
Ring Spun - 2 s to 120 s, Karded, Combed, Compact
Send Enquiry
Product List
Yarns: Wide range of Spun Yarn of OE, Carded, Combed & Compact Weaving/Knitting from Balavigna Groups.
Fibre
Blend
Ring
Doubled
OE
Doubled
Cotton
100% Cotton Cone Yarn
Ne2 s – 40 s Carded Ring Spun
Ne 2/6 s Ring Spun – 2/120 s Ring Spun
Ne 4 s OE – 20 s OE from waste mixing
Ne 2/4 s OE –2/20 s OE
Ne20 s – 80 s Combed Ring Spun
Ne 3/6 – 3/40 s Ring Spun
Ne 6 s OE – 20 s OE virgin mixing
Ne 3/6 s – 3/20 s OE
Ne30 s – 140 s Compact Ring Spun
Cotton
Hank Yarn DHPR & DHCR 100% Cotton
Ne 10 s – 100 s
Ne 2/10 s to 2/100 s
Ne 10 s – 20 sOE
2/6 s to 2/20 s
SHPR
Only Ne 20 s Ring Spun
Ne 2/20 s TFO
Polyster
Polyster/Viscose 65:35
Ne 20 s - 60 s
Ne 2/20 s - 2/60 s
Polyster/Cotton 65:35
Ne 20 s - 60 s
Ne 2/20 s - 2/60 s
100% Polyster
Ne 20 s - 40 s
Ne 2/20 s - 2/40 s
Modal
100% Modal
Ne 30 s - 60 s Compact Yarn
Ne 2/30 s TFO
Ne 2/60 s TFO
52% Polyster
48% Modal
Ne 20S - 40S
Ne 2/40S
Excel
100% Excel
Ne 30 s - 60 s
52% Excel
48% Linen
Ne 20 s - 30 s
Ne 2/20 s & 2/30 s
52% Excel
48% Polyster
Ne 20 s - 30 s
Ne 2/20 s & 2/30 s
Slub
100% Cotton Slubs
Ne 10 s - 60 s
100% Excel Slubs
Ne 20 s - 40 s
Ne 2/20 s & 2/40 s
100% Modal Slubs
Ne 20 s - 40 s
Ne 2/20 s & 2/40 s
Organic cotton
100% Organic
Ne 20 s - 80 s Combed & Compact Yarn
Ne 2/40 s & 2/60 s Combed TFO
Ne 6 s OE - 20 s OE
Ne 2/6 s OE - 2/20 s OE
Lycra cotton /Polyster
Ne 10 s - 60 s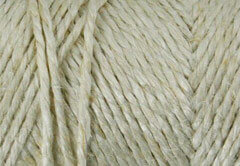 Linen Yarn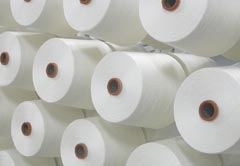 100% Cotton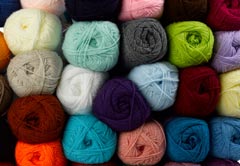 100% Acrylic Yarn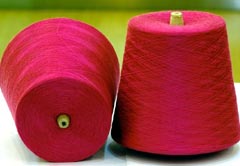 100% Modal
Send Business Enquiry